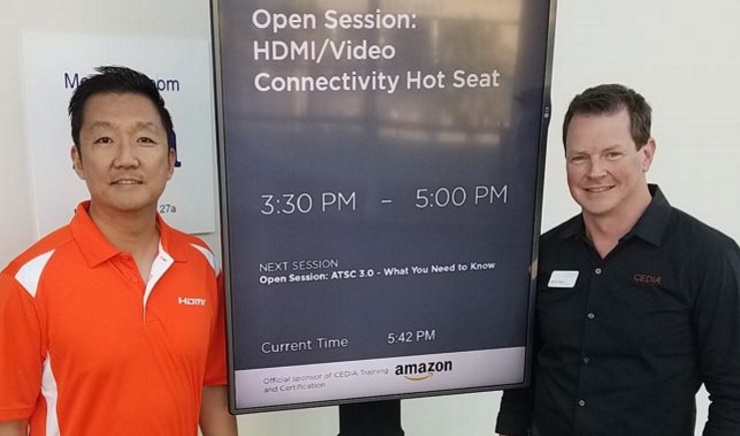 CEDIA 2017 Featured HDMI Training Classes and Panel
CEDIA 2017 featured HDMI products everywhere throughout the San Diego Convention Center. The commercial AV and custom integrator markets are the most in-the-know when it comes to HDMI technology. That's because for many companies designing and installing HDMI-dependent systems is a critical part of the businesses. HDMI Licensing Administrator Inc. (HDMI LA) teamed up with CEDIA and provided the latest information through HDMI Master Integrator classes. CEDIA also hosted another opportunity for attendees with an HDMI Video Connectivity Hot Seat open panel featuring several HDMI technology authorities.
Also featured throughout the show were several displays showcasing cables from the Premium HDMI Cable Certification Program. Premium HDMI Cables are relied upon for higher performance and value, and are the only cables to be tested and certified by HDMI Authorized Test Centers to ensure they support high-bandwidth enabled features. Every length of every model line is tested and certified and only Premium HDMI Cables are allowed to display and promote the official Premium HDMI Cable Authentication Label.
In the photo above: Jeff Park, HDMI LA Director of Technology, and David Meyer, CEDIA Director of Technical Curriculum
Brad Bramy

September 18 2017